Activity: Conversation
Host: Moray House Trust
Date: Thursday 9th February 2017
On Thursday 9th February, Moray House Trust hosted 'Lincoln Lewis in Conversation with Chris Ram'. Lincoln Lewis is a long-serving trade union leader who has taken a public stand not only on issues related to labour, but broader concepts of governance and adherence by all to the rules and laws of the country. He has consistently placed great emphasis on the principle of "inclusionary democracy" enshrined in Article 13 of our constitution. He has also noted that nearly two-thirds of our population is under the age of 40 and half are women and that "these demographics should play a greater role in shaping the nation's destiny."
In the interview, Mr Lewis recalled his apprenticeship in the trade union movement and how he learned from the example of his elders and benefitted from their encouragement.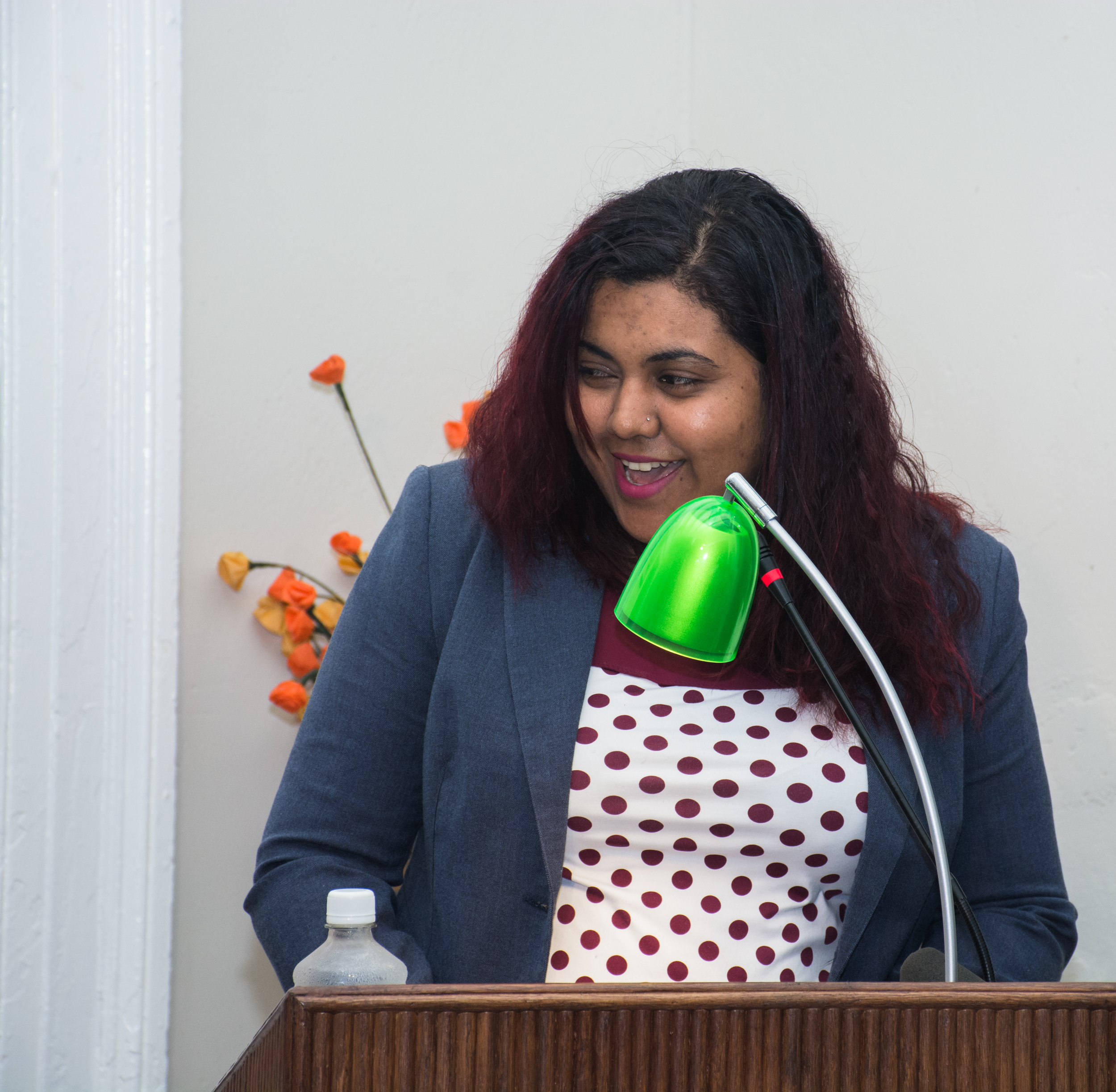 Moray House Trust was founded on the ethos that "a culture thrives and develops where ideas circulate and are robustly debated and interrogated." The MHT Conversation Series embraces this ethos. Over the years we have invited public figures such as Clive Lloyd, Rupert Roopnaraine, Eusi Kwayana, Rahul Bhattacharya and Beni Sankar to participate in the series.
Our sincere thanks to both Mr Lewis and Mr Ram for participating in this conversation and to Sara Bharrat who served as moderator.
Video Clips:
A role to play: In this clip, Mr Lewis explains that the purpose of his letters in the newspapers and other public statements is to show the common man (and woman) that "they have a role to play."
You Tube Clip: https://youtu.be/2txaLftOCos
Article 13: The principal objective of the political system of the State is to establish an inclusionary democracy by providing increasing opportunities for the participation of citizens, and their organisations in the management and decision-making processes of the State, with particular emphasis on those areas of decision-making that directly affect their well-being.
[The Constitution of the Co-operative Republic of Guyana]
You Tube Clip: https://youtu.be/DHvkwiP6Bus
Constitution: reform or implement ? Has anyone read the Constitution ? Is the central problem one of reform ? Or have successive administrations simply failed, as is suggested in this clip, to implement many of the key provisions ? Lincoln Lewis and Chris Ram discuss this point.
You Tube Clip: https://youtu.be/1bwmBOdc9z8
Demographics and destiny: Perhaps Guyana's future lies in our demographics ?
You Tube Clip: https://youtu.be/hOWA5wHlWwI

Irony and inaction: Constitutional rights are like plants: you need to pay attention to them or they will wither on the vine. Chris Ram and Lincoln Lewis discuss the closed loop in local politics.
You Tube Clip: https://youtu.be/tQda7wDsqec